Unison Tube LLC of Danville, VA has assisted Morse Hydraulics, a leading US-based provider of high-pressure hydraulic hoses and fittings, in removing its reliance on external suppliers for the bending of specialist pipe fittings and, in doing so, also reducing the volume of bent components it holds in stock.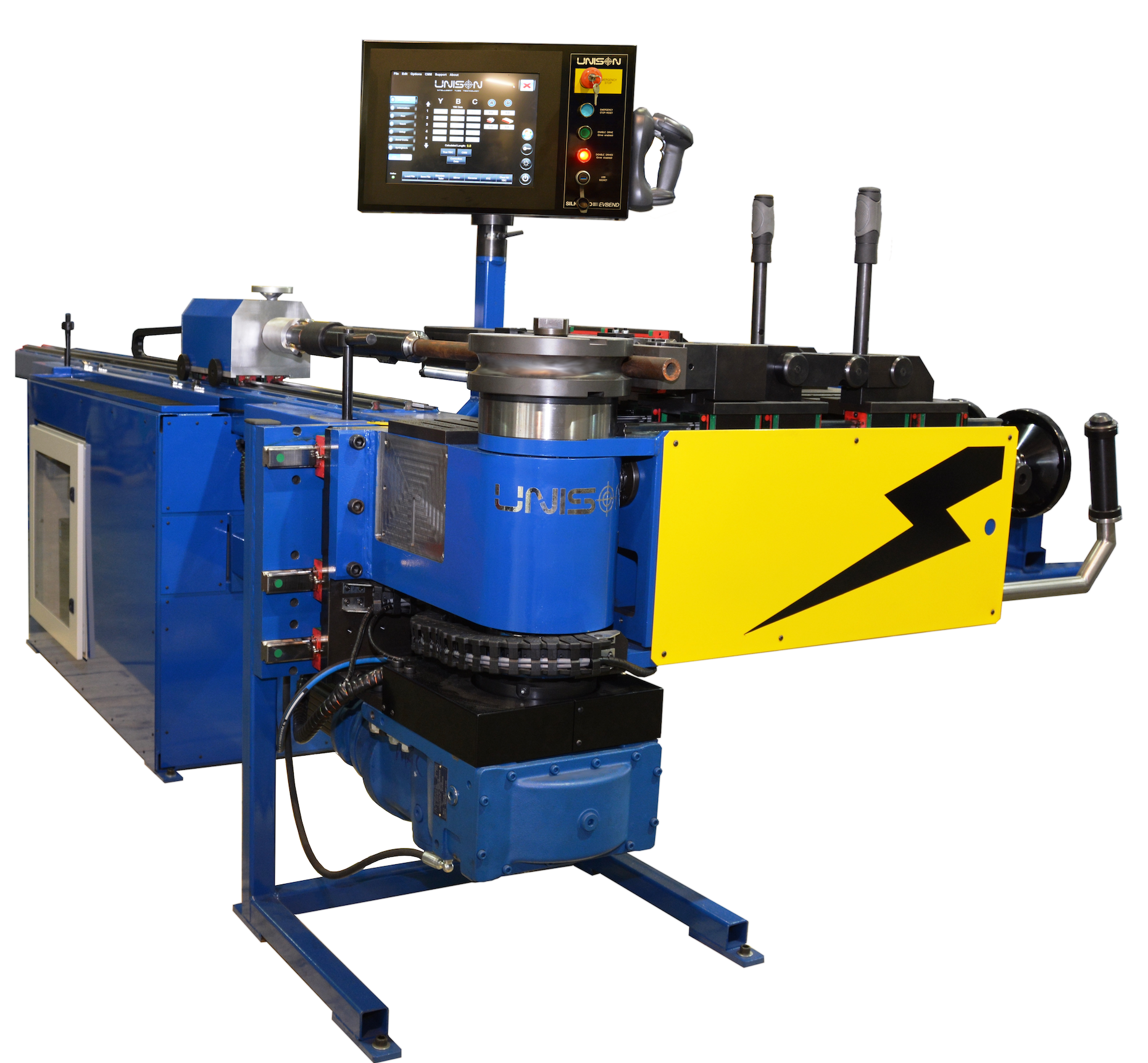 With a mission to 'Always provide the right solutions with world-class products', Morse Hydraulics required a pipe bending machine that would offer uncompromising levels of accuracy and repeatability, yet would be well suited to a manufacturing environment specialising in both one-off and small batch runs
"Our goal was two-fold," says Richie Damian, owner at Morse Hydraulics. "First and foremost, we wanted to carry out pipe bending in house, to enable us to respond even more quickly to the varied needs of our customers. Secondly, as a knock-on benefit, we also wanted to reduce the significant levels of bent pipe fittings that outsourced production meant we were having to hold in stock.
"Until we met with the team at Unison Tube, our search for the right pipe bending machine was proving challenging," he continues. "Many of the lower-priced machines we saw simply didn't offer the levels of accuracy we were looking for, whereas other fully automated CNC machines were either prohibitively expensive or offered capabilities we would never use."
Listening to Morse Hydraulics' pipe bending requirements prompted Stuart Singleton, VP at Unison Tube LLC to recommend one of Unison's EvBend 2000 power-assisted CNC machines. Recently introduced by Unison to assist precision manufacturing companies that require low-volume, high- accuracy tube and pipe production and prototyping, EvBend machines are CNC-controlled, manually operated 3-axis models that offer precise multi-plane bending at much lower cost than many fully automated CNC benders.
"Since the Unison EvBend 2000 was installed at our facility in Portland, Oregon, we have completely removed our reliance on outsourced pipe bending and have been able to significantly reduce our stockholding," adds Richie Damian. "With bending on site, we are better placed to deliver the high-quality hydraulic tube fittings our customers demand, as well as custom bend even the most hard-to-find fittings and connectors. Unison's thorough training ensured we were producing saleable bent components from day one, plus they are never more than a phone call away should we need them for guidance."
As an indication of the levels of accuracy they offer, Unison EvBend machines are widely used across aerospace, Formula One and the oil & gas industry. The EvBend 1000 machine will precision bend tube and pipe of up to 16 mm OD, while the bigger EvBend 2000 machine, as purchased by Morse Hydraulics, will precision bend tube and pipe of up to 50 mm OD.
"It was a pleasure to assist Richie and the team at Morse Hydraulics in finding the right CNC pipe bending machine to meet their needs," comments Stuart Singleton, of Unison Tube LLC. "Although Unison is perhaps best known for all-electric tube and pipe bending technologies, assisting Morse Hydraulics provided the perfect opportunity to showcase our range of ultra-precise manual machines, which are well suited to organisations bending small numbers of highly specialised parts."
www.unisonltd.com